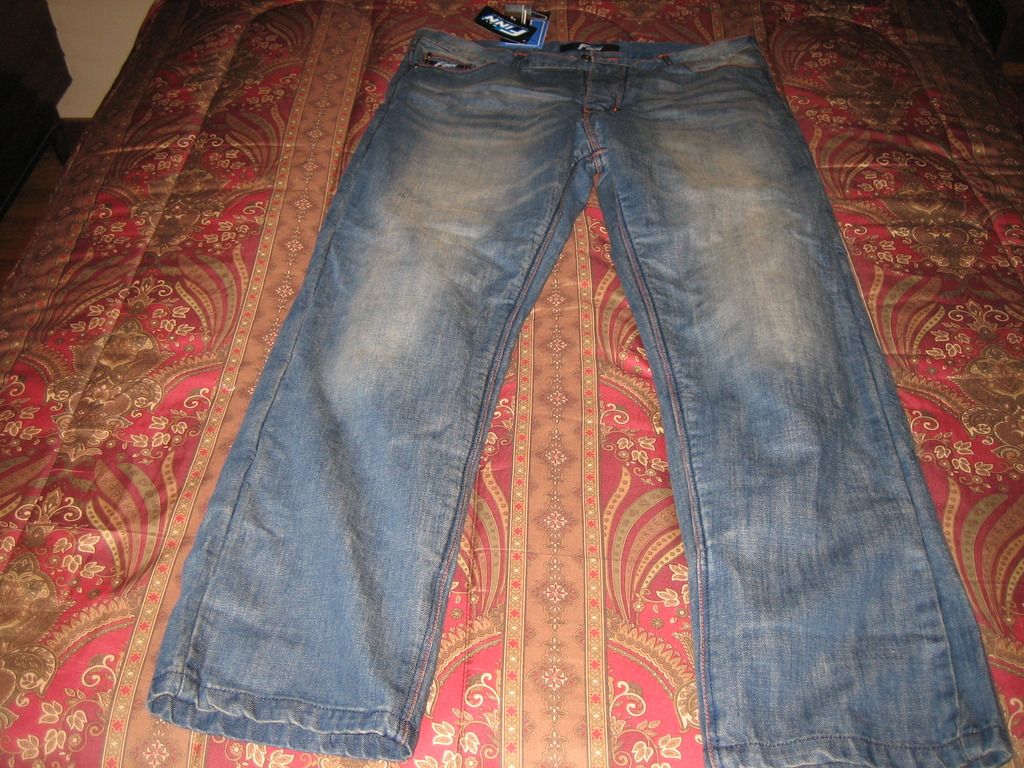 If your looking for a top notch riding jean you must look at FINN MOTO. let me tell you what you get with these jeans, first you have a choose of 300gsm Kevlar (very thick) or even thicker 450gsm Kevlar. the Kevlar runs from the top of the jean to the ankle front and back. then there's this liner called airmax to keep the Kevlar off your leg. also for protection you have adjustable knee armour that's ce rated. the denim is very thick with a high quality YKK zipper.
lets talk about fit and comfort, when you pick up the jeans they are very heavy but once you put them on you cant tell. as I was putting on the jeans the airmax liner was so soft on my legs, it felt good. I think the liner will help to make the jeans breath a little. next I tried walking around in the house with the ce knee armour in. not bad at all I wouldn't mined if I had to do some walking with these jeans. the real test siting on the bike, it felt comfortable with the armour in and the length was good to. the jeans fit like regular straight leg jeans just what I was looking for. last pair of jeans I had was baggy they would be flapping in the wind, they look goofy on me and I hated them.
so if your looking for a top notch riding jean look at FINN MOTO. Fit, comfort, protection, looks, quality and price you just cant beat these jeans. you can buy them on ebay for $125 with the 300gsm Kevlar.